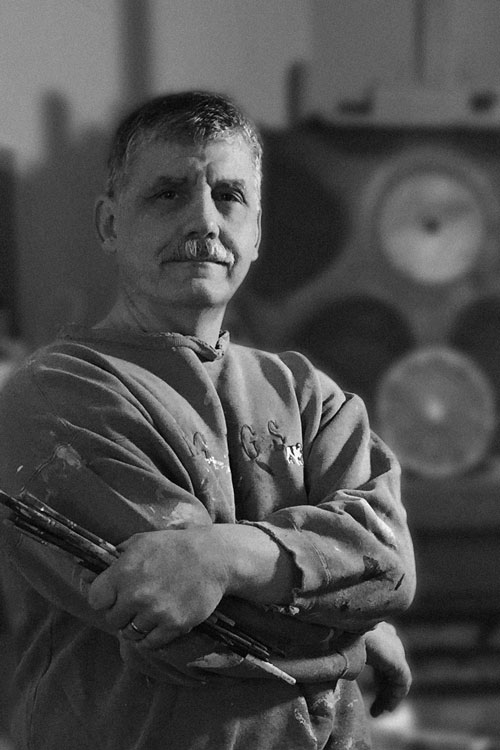 About Brian
Brian McClear is a contemporary representational artist with a passion for the interplay between form and texture and how things fit together. Working primarily in oil, his paintings present a balance and solidity that invites interpretation.
Currently living and working in Connecticut, Brian has called New England his home for more than 25 years. Originally from Ohio, he received his BFA from Columbus College of Art and Design. Upon graduation, Brian moved to New England where he enjoyed a successful career as a freelance illustrator. Working closely with the area's leading marketing firms, he eventually accepted a position with Adams & Knight, Inc. During his 20-year tenure, the firm has grown to become a leader in the industry sparking results for a wide variety of national and international clients. As the agency grew, so did Brian's role — from photo illustrator, to animator, to UX designer and eventually to the development of proprietary marketing platforms.
Even with his love of design and problem solving satisfied on a daily basis, he missed getting his hands dirty. Brian has returned to painting with fervor. No longer separated from his work by mouse or screen, he relishes the direct connection to his canvas. Exploring shape, surface and connections through bold intuitive brush strokes — where the hand of the artist is clearly visible, are hallmarks of his work. Brian has exhibited nationally and his work can be found in galleries, museums and private collections.
---
View Exhibition Calendar